Topic: Holidays & Time Zones | Posted:December 5, 2012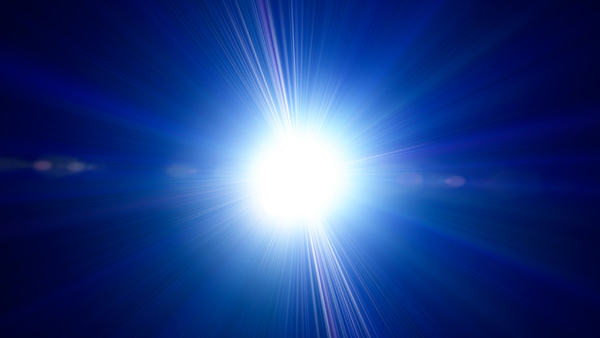 If you look at the story of Vayeshev, it is probably the most depressing, chaos-filled portion in the entire Torah. Something terrible happens to everybody mentioned. Joseph is almost killed and then sold as a slave. Yehuda, who is the leader, loses his spiritual leadership and almost all of his Light. Reuben, who was trying to save Joseph, also falls. Jacob begins a set of years of depression and darkness. Tamar, the great-great-great grandmother of King David, is called a prostitute, condemned to death, and is supposed to be burned. You look throughout this portion, its sadness, darkness, and falling, and wonder why this is the Shabbat that was chosen to precede or coincide with the great Light of Chanukah.
Many of us think that through simply meditating and connecting with Chanukah, we'll see the holiday's Concealed Light; however, this portion teaches us that is not the case. As we study the story, we begin to learn about the true revelation of Or HaGanuz, the Concealed Light of Chanukah.
It seems very clear from this portion that Joseph's brothers hated him – they tried to kill him, they sold him into slavery - but the Midrash says this is a false accusation. The Midrash tells us that Joseph's brothers actually had no free will either in their actions or in their hatred towards him. Just like the Creator hardened the Pharaoh's heart so that he no longer had free-will to let the Israelites go, so too did the Creator take away the brothers' free-will on this Shabbat. The hatred was not their innate hatred towards Joseph, but rather it was hatred put there by the Creator. They literally had no control. Further on, we know the story in the Torah about Yehuda who slept with Tamar, thinking that she was a prostitute. The Midrash tells us that Yehuda saw the prostitute and kept on walking, however the Creator at that point took away his free-will and injected him with this code: go and sleep with her. There was no free-will for Yehuda to avoid being with Tamar either.
All of us have free-will, but in these cases, the Creator took it away and directed their every action. Why? Why did the Creator do all of this? The brothers - Jacob, Yehuda, all of them - wanted to reveal the Gemar HaTikun, the Final Correction. They thought they could do it by being spiritual. They thought they could do it by being elevated… and here we come to the amazing lesson. They could not reveal the Or HaGanuz, the Concealed Light, while they were elevated. They had to fall. They had to go into the darkness, which, on their own, they would never do because they were pure and elevated. If they were ever going to have the chance of revealing the Final Correction, they had to fall, because the Concealed Light is in the darkness, not in the Light. Therefore the whole portion this week is about the Creator taking these great souls and acknowledging that in order for them to do what they want to do – reveal the Final Correction – they would have to fall.
What does that mean to us? The brothers needed the Creator's help to fall, but we do not; we fall down all the time. What we learn on this Shabbat is that only from the place we've fallen can we reveal the real Light. We understand that every time we've made a terrible mistake, we no longer say "oh, I wish I didn't do that, now I have to battle all the way to come back up to a purer place." Instead, we can realize that we are going to reveal Light from the dark, disgusting place in which we've put ourselves. Hopefully, this completely changes our view of failing and falling. Next time we have a great fall, we can stop and say, "I'm not going to be depressed about the fact that I fell. I'm not going to strive to go back up so that I can reveal Light when I'm up there. I know that I'm going to reveal Light right now from where I've fallen."
Too often, we appreciate the highs. We appreciate when we are connected. We appreciate when we are revealing Light and we feel elevated. Now we understand that what we have to appreciate even more is the point after we've fallen, after we're in darkness, because it is what we do at that point that can reveal the greatest Light. After Joseph was sold into Egypt, that's when he revealed his Light. After Yehuda fell, he was able to plant the seed for Mashiach. After Jacob fell into depression, only then was he able to begin the process of making a connection to the Final Correction. That's why it's perfect, this Shabbat, the story of Vayeshev. It is the only one that can prepare us for Chanukah. Yitro, the revelation at Sinai, cannot. Beshalach, the story of the splitting of the Red Sea, cannot. From the great elevated heights of those portions, the Or HaGanuz cannot be revealed.
What we want to receive from this portion, from the energy of this Shabbat, is the assistance to appreciate the darkness, to appreciate where we fall, to appreciate when we're low. When we are in those places, and appreciate that it is from those dark places that we are going to reveal the greatest Light, then we are prepared for Chanukah, then we are prepared for the Final Correction. For me, at least for this year, this is the most exciting understanding and Light of this Shabbat Vayeshev, the Shabbat of Chanukah.