Topic: Kabbalistic Concepts | Posted:December 27, 2017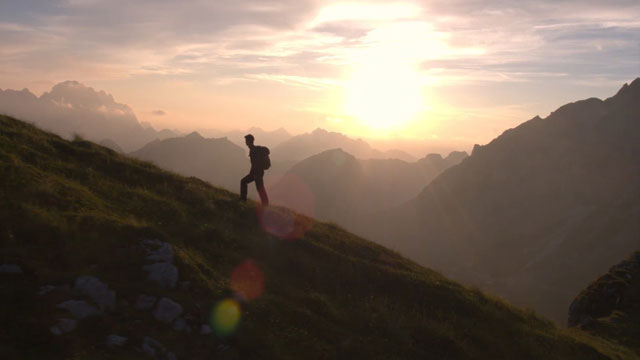 In the portion Vayechi, as Jacob is getting ready to leave this world, he gives each one of his sons both a blessing and a prophecy. As he's speaking, he receives prophecy regarding one of his children, Dan; Rashi, and the kabbalists, say that prophecy is about Samson, a great soul who came into this world long after Jacob left it. The vision Jacob has is that Samson will be the one to finally bring an end to pain, suffering, and death in this world, the conduit for the End of the Correction. But the prophecy continues, and Jacob sees that something bad happens to Samson, that his eyes will be gauged out and that he's going to die. And then he says, L'Yeshuascha Kivisi HaShem, "I await, I desire, the awakening of the Redemption from the Creator."
It's important to understand exactly what is happening here. Jacob is having visions about each one of his sons. When he begins to receive the prophecy of the tribe of Dan, he starts looking into the future and gets excited when he sees there is going to be this great soul, Samson, who will bring an end to all pain, suffering, and death in this world. But then the vision continues, and Jacob says he can now see that he was wrong; not only will Samson not be the soul that will bring about the End of the Correction, but also, he will die a terrible death. And then right after that, the next three words are, L'Yeshuascha Kivisi HaShem; he says to the Creator, "I am waiting for the End of the Correction, for the Final Redemption."
There's a very important secret that this vision of Jacob teaches us. The Zohar says, and the kabbalists teach, that no Light can be revealed in this world without an awakening of desire and then the waiting for that Light to be revealed. Every day in our morning connection, we say, Kaveh el Hashem, "Wait, and desire, and know, for the Light of the Creator to manifest." It could be in a small difficulty, a great difficulty, or in the totality of the revelation of the Light of the Creator in this world, but we need to have the desire and certainty that the assistance will come from the Light of the Creator. And then the phrase is repeated again.
So, the kabbalists ask why does it say Kaveh el HaShem, awaken certainty that the Light of the Creator is coming to assist you, twice? The kabbalists teach that the complete revelation of any true assistance from the Light of the Creator always goes like a bell curve. There is the certainty, the awakening of the vessel that we think will manifest in our assistance, and then it goes away. Then if we're able at the bottom to maintain the certainty, the second time, the Light will manifest. The Light, the greatest blessings, will never manifest in either an individual's life or in the collective process of this world without a bell curve: an awakening of certainty, a loss of whatever that certainty was based upon, and then a reawakening of that certainty.
With regards to the portion Vayechi, one can ask, why is the Creator being so mean to Jacob? He is about to leave this world, is being given visions, so why give him a mistaken vision? Why let him think as the whole story of Samson is being revealed to him that Samson will manifest the complete removal of pain, suffering, and death in this world, only to see a few seconds later in the continuation of the prophecy that Samson will not be that person? Jacob puts all of his hope and awakening upon the soul of Samson, only to see that he will fail. Then Jacob says, "But I don't give up. I still awaken certainty, desire, and a waiting for the Final Redemption."
And, it's an amazing thing; those three words, L'Yeshuascha Kivisi HaShem, "For Your assistance, for Your redemption, I awaken certainty, I await the Light of the Creator," in whatever order they appear, no matter how those three words are arranged, mean exactly the same thing. Therefore, Jacob reveals to us, through these words, an important secret.
We all know, of course, about the importance of certainty, and we say every day in our connections that we await the Light of the Creator to assist and come manifest in both our individual and global challenges. But what we have to learn from this vision and prophecy of Jacob is that the manifestation and assistance of the Light will never come through one certainty. No great gift, no great assistance, and certainly not the complete revelation of the Light of the Creator in this world, will come from one certainty. There will be certainty, it will be lost, and then, when we have certainty again, the Final Redemption will be revealed.
This happened both to Rav Ashlag and my father Rav Berg, who experienced the same thing when their teachers died. When Rav Ashlag was studying with his teacher, he wrote that he believed through the study and work with his teacher, he would achieve the purpose of his life and the complete revelation of his own, great soul… but then his teacher died. And Rav Berg said the same thing about his teacher, who he studied with from 1962-1969; he put all of his hope, certainty, and awakening in his teacher, Rav Brandwein, who then passed away in 1969. Everything that both Rav Ashlag and Rav Berg had hoped they were going to receive - wisdom, growth, and understanding - they lose completely. Rav Ashlag even says that when his teacher passed away, he forgot everything he had ever learned with him.
Why is this? Because in any great revelation there is always a certainty, a loss of that certainty, and then L'Yeshuascha Kivisi HaShem, an awakening of a truer, deeper, stronger certainty in the Light of the Creator. And that second certainty is the only one that can manifest any true blessings in our life and any true revelations in our world. Therefore, both Rav Ashlag and Rav Berg had to put their entire desire and certainty in their teachers, and then lose their teachers, because great Light, great wisdom, great revelation, is never revealed with one level of certainty.
We learn from this that chances are, if it's important, we will not achieve the manifestation of the Light we have awakened certainty for in that one, first certainty. We will lose that certainty, and then have to remember to push ourselves up the mountain and awaken certainty again. And then, L'Yeshuascha Kivisi HaShem, we can awaken true desire, true certainty, and manifest great Light in our life and in this world.
One of the gifts Jacob gives us is in the portion Vayechi is the difficult loss of his certainty and the understanding of why he had to go through it. By going through it, he teaches us not to stay in the valley of lack of certainty. He pushes himself back up and says L'Yeshuascha Kivisi HaShem, "Now I awaken the second level, the deeper level, the stronger level of certainty." Any true Light revealed in this world, either individually or in totality of the revelation of the End of the Correction, will only manifest when there are enough people who have awakened certainty, lost their certainty, and then pushed themselves back up to awaken the second level of truer, stronger certainty. That is why we can read the verse L'Yeshuascha Kivisi HaShem any way we want; once we get to that second, true level of certainty, then backwards or forwards, it doesn't matter, because it is there, and stays there forever.