Topic: Personal Transformation | Posted:September 9, 2015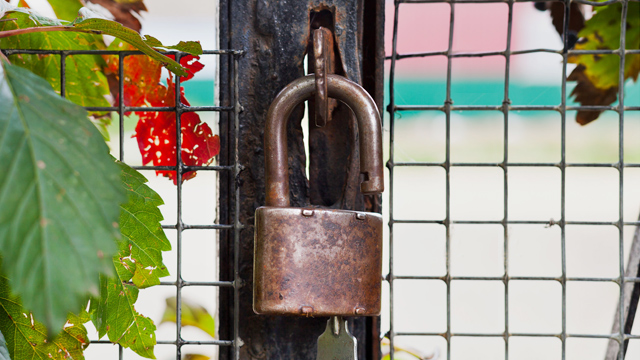 There is a story about four great souls who went into the Orchard; one of them was Rav Akiva, who it says was the only one who entered in peace and left in peace, while the most damaged was Elisha ben Avuya, who completely disconnected from the Light of the Creator, and therefore, in the Talmud is referred to as the "Other," or the Acher. The Ari speaks about the fact that these four were tremendously high souls whose goal in the work they were doing was to bring an end to pain, suffering, and death in the world. However, they clearly didn't succeed, and three of them were damaged; Rav Akiva was not. But where they were coming from was a lofty place, and their souls were beyond our comprehension in their power and connection to the Light of the Creator.
And there's one interesting thing I saw the kabbalists talk about that connects to what we are going to study now, which is that one of their great mistakes was they thought they were going to do the work together; they were more dependent on the others, rather than understanding they each had to do their own individual work, which is what would collectively bring an end. We'll see that's a problem, and is what kept the Acher from correcting. It is true about all of us to one degree or another; we're often dependent, thinking - why isn't that person helping me, why isn't the Light helping me? But sometimes, you've got to do it yourself.
So, Elisha ben Avuya was a friend of Rav Akiva, and Rav Akiva had five main students - one was Rav Shimon bar Yochai, and another one was Rav Meir. And Rav Meir loved Elisha ben Avuya, and even continued studying with him after he fell.
The Talmud tells that one day the Acher comes to Rav Meir and asks him to explain a verse that speaks about the loftiness of the Light of the Creator, about how It cannot be compared to gold, silver, or glass. He asks Rav Meir what the explanation and secret of this verse is. Rav Meir answers that the verse speaks about wisdom, explaining how difficult it is to gain, but how easy it is to lose. The Acher says to him that Rav Meir's teacher, Rav Akiva, had a different explanation. He tells him that the explanation he gave is nice, but that it's not the one Rav Akiva gave. The Acher tells Rav Meir that Rav Akiva revealed the secret that the verse is referring to the fact that glass, silver, and gold, even if it's broken, can be fixed, just as it is true of souls; there's always a way to correct even great souls that are damaged.
So, the Acher comes to Rav Meir and asks him to explain the secret of a verse. Rav Meir gives him one explanation, but the Acher says no, that's a nice explanation, but your teacher, Rav Akiva, had a different explanation which refers specifically to the fact that a soul, even if it's damaged, can be corrected. No matter what. And when Rav Meir heard this explanation from the Acher, he asks him why he doesn't come back to correct then. The Acher responds by saying, "We know that each day, the Light comes to every single one of us to awaken us to correct, change, and grow, but each day I hear that voice come out from the Heavens and say, 'I want everybody to return and correct except you. Except the Acher.'" Therefore, he says to Rav Meir, "I don't correct because I hear every day that everybody else can correct except me."
And it continues on that he didn't correct. When the Acher died and his soul came up to the Heavens, they didn't know what to do, because they said we can't put him in Gehenom, hell, because he revealed a tremendous amount of Light and his soul was a great soul. But we can't put him in Gan Eden, in a place of the souls, what's called Heaven, because he fell, he completely disconnected at the end of his life.
Rav Meir called up to the Heavens and said, "May it be so that he can go through the correction of Gehenom, of hell, but that he can eventually enter into the place of the souls of the righteous." And here Ravi Meir says an amazing statement – "I can't wait to leave this world and be able to assist in the correction of the soul of the Acher, of Elisha ben Avuya." And he uses the phrase, "…and I will be able to bring out some smoke from his grave," meaning, allow the elevation of his soul. And when Rav Meir died, when he left this world, smoke came up from the grave of the Acher, which seems to indicate that Rav Meir was able to assist in the correction of the soul of the Acher.
One of the great kabbalists, the Ohev Yisrael, Rav Avraham Yehoshua Heschel of Apta, asks how can it be that the Creator didn't have an opening for Elisha ben Avuya? The answer he gives is both simple and powerful. Certainly, if Elisha ben Avuya would have decided to correct, to do teshuvah, then of course he would have been accepted. But usually if a person doesn't do a tremendous amount of damage, he also receives supernal assistance in his correction, while a person who is very damaged has to do it on his own; he has to correct on his own even when there is no awakening from Above.
As such, what the Creator was trying to awaken in the Acher was – "If I didn't care about you, why would I keep talking to you? Every day, why do you think I send out this voice that says everybody can correct except you? You are waiting for me to help you change, you are waiting for me to awaken you. But that can't happen; if I were to help you correct, you would never be able to correct."
And so many times, we all wait. We don't understand why… and this is the lesson. If the Acher would have said, "I'm taking this upon myself. The Creator is not going to help me. I'm going to help myself," then his correction would have been perfect, then he would have corrected everything, because the Zohar tells us nothing stands in front of correction. But he was waiting. He wanted to hear that he can do it.
This is true for every single one of us. Very often in our life we are waiting, and we complain -why isn't he or she supporting me, why isn't the Light supporting me, why is it so difficult, why can't the Light give me some push? The answer is because if the Light gave you the push, you couldn't correct. Because, for whatever reason, this correction that you need to make needs to be done on your own. If the Light came and helped you and pushed you, or somebody else came and pushed you, you wouldn't be able to perfectly correct it. If you want to correct, very often you have to do it yourself.
That's the way the Ohev Yisrael explains the story of the Acher. And, of course, it's a very important lesson for every single one of us. Too often we are waiting. We are waiting for somebody to say, to do, to support, to give us strength. Very often in order to correct, in order to perfect, we have to do without any assistance. If the Acher would have understood that, he would have corrected in his lifetime.
It's important to think about this as we prepare for this Shabbat before Rosh Hashanah; this study, within itself, can awaken both our own souls towards the process of correction, and also those lost souls that are so damaged they don't think they can even correct. By awakening through this story, we can give strength to both ourselves and all of them.