Topic: Kabbalistic Concepts | Posted:November 5, 2014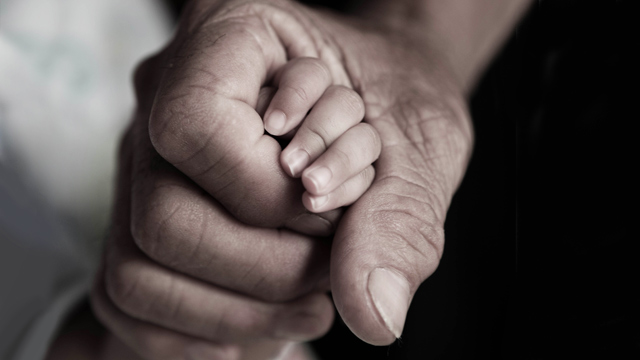 At the beginning of this week's portion, the angels, after being fed by Abraham, tell him that a great miracle will happen a year from now; he and his wife Sarah, who are far past child-bearing years and have been trying their entire lives to have children, will have a child. It says that when Sarah hears this, she laughs, and the Creator gets upset. "Why is Sarah laughing at Me…" the Creator says, "Is there anything that I, God, cannot do?" Then it says that Sarah denies laughing.
What is the secret in this story?
The kabbalists teach something very important. We know that in order for any Light to be revealed, there has to be a vessel. A vessel is a true desire, or more importantly, certainty that something can, or will, happen. There is a very big difference between desiring something to happen, and having a consciousness that it can happen.
Sarah hears the Creator saying through the angels, "I am going to give you the blessing of a child." Sarah does not doubt for one second that the Light of the Creator can do anything. But she also knows that that great blessing can only come if she has a vessel for it. And she tells the Creator the truth – "I desire this. There is nothing in the world I wouldn't give up to be able to have a child. But if I am honest with myself, I do not have any consciousness that this is a possibility." And so Sarah asks the Creator to help her, because she knows that one cannot pray for whatever is impossible in one's mind.
So, then, it is not that the Creator is upset in this story, but rather that the Creator is saying to Sarah, "You understand that you do not have the vessel for it, and because you are asking for that gift of a change of consciousness, I will give it to you." The Creator sends a shift of consciousness to Sarah so that she can really believe in the possibility that she will have a child. And then, she is able to ask for it and, as such, have a vessel into which to receive that blessing.
It's a completely different view of the story of Sarah and her interaction with the Creator; she was never actually laughing at the possibility, nor did the Creator get upset at her for laughing. She was simply being truthful in her consciousness, saying to the Creator, "I know You can do it, and I know You want to do it. But I have to be truthful and look inside and say I do not have a vessel for that miracle, I do not have any real consciousness that that is a possibility for me."
Sarah knew that no matter how much the Creator wanted to give her that blessing, while it was still not a real consciousness in her mind, it could not come. So Sarah asks the Creator to help her, to change her consciousness.
In those words, the Creator imbues the ability for Sarah's consciousness to change. He gives her the gift of a shift in consciousness where she comes to a point and can say, for the first time in her life, she believes she can have a child. And that is all she needed, because the second she came to that understanding, she had the vessel. She prayed, she drew the Light of the blessing of a child for her and for Abraham. That is what happens on this Shabbat. That is what can happen for us on this Shabbat.
Desiring something by itself, maybe even desiring it more than anything in our lives, means nothing if we do not have a vessel or true certainty that having it, or it happening, is possible. Sarah is aware of that reality, and so she says to the Creator, give it to me. Give me a gift of a new consciousness. And the Creator gives it to her. Then, she has the vessel, and as such, is able to pray for it, and becomes pregnant with a child.
This is such a beautiful idea. But, big picture, what does it mean for us? Those of us who see our lives as a way to ultimately reveal the complete Light of the Creator in this world have to ask ourselves one question: Yes, we desire to completely reveal the Light in this world, but do we really have any true certainty that it is actually possible? If we are honest with ourselves, the answer is no. And that is okay. Sarah knew; she was honest. She said, even though I desire it more than anything, I do not have certainty that it is a possibility in my reality. So, because she had that true understanding and asked for that gift from the Creator, the Creator gave her that gift and changed it for her. And therefore, she was able to have a child.
That is the gift of this Shabbat - not to desire miracles; we all desire miracles, but that desire means nothing unless we have the consciousness that what we desire is actually possible. We need to know that we do not have that real vessel, because we do not have that real consciousness, and so we cannot get there on our own. But on this Shabbat we can say to the Creator, "I do not have it, give it to me. Give me the consciousness of this miracle and that miracle. And then I will know that I can pray for it and receive it."
All the blessings of all the miracles that we desire are ready. The only thing that needs to shift is the consciousness that it can really happen. And if you know that you do not have that consciousness, and you ask for it on this Shabbat, you can receive it. And once you receive it, the miracles can happen, like the miracle of a child did for Sarah.