Topic: Kabbalistic Concepts | Posted:November 18, 2015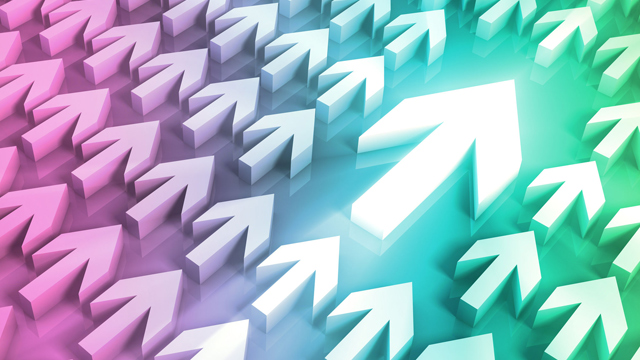 The beginning of the portion Vayetze says, Vayetze Yaakov miBe'er Sheva vayelech Charana, "Jacob leaves Be'er Sheva and goes to the town of Haran." And the Midrash tells us that this portion is revealing the secret of certainty to us through Jacob.
Rabbi Pinchas begins the discussion by quoting from Proverbs, "If you sleep, you'll have no fear, no worries. Then you will go with certainty." It's referring to Jacob. When it says that he left, it means that he went without any fear or any doubt; therefore, when it says he slept, it means when he left Be'er Sheva, he went with complete certainty.
However, the next section of the Midrash seems to contradict this. It says that after Jacob has left Be'er Sheva and is walking towards Haran, he gets worried and wonders if he is going to lose his certainty in the Light of the Creator. We don't often get to hear the doubts of the righteous. And this section in the Midrash is unique in that it seems to be telling us that as Jacob is going towards Haran, fear and doubt come, so much so that he even has the thought - am I going to lose my certainty completely in the Creator? But he tells himself, "No. I will maintain my certainty in the Creator." When we read this in the Midrash, it sounds like Jacob had a moment of doubt, and then he strengthens himself. What does it mean that Jacob loses certainty and gains it back?
To understand this, there's a famous story from Rabbi Yitzchak of Berditchev. The story goes that he was once very sick, and the doctors told him there was no way to naturally cure him. They said medicine wouldn't help; the only way he could be cured was through a miracle. The doctors told everyone there was nothing they could do, so they should just not bother him and let him rest, and they did not allow anybody to enter into the room where he was lying.
Suddenly they heard a loud noise in the room where Rabbi Levi Yitzchak of Berditchev was. They opened the door and saw that he had fallen off the bed and was on the floor. They didn't understand what happened, but they lifted him up, put him back on the bed, and put things around the bed to make sure he didn't fall off again. Some time went by and even though Rabbi Levi Yitzchak of Berditchev was unconscious, suddenly they heard him calling out to bring water to wash his hands, that he's feeling better. And he was completely healed.
Rabbi Levi Yitzchak of Berditchev then tells them the story of what he was going through as he was lying there listening to the doctors say there's no hope for him. He said he remembered the teaching he received from the Maggid of Mezeritch which says that if somebody has real certainty in the Light of the Creator, then mercy surrounds him; that the nature of the world is such that if a person has complete and real certainty, the Light comes in.
So Rabbi Yitzchak said, "When I remembered the teaching from the Maggid of Mezeritch that when a person has certainty in the Light of the Creator, mercy surrounds him not because he earned it, but because that's the nature of the world, I thought, 'Let me awaken certainty, and then I will be able to bring the healing that I need.' And so I did. I was so certain that I was healed, and that the healing was coming, that I got up to go walk off the bed but fell to the ground, because the truth was that the healing hadn't come yet. As they put me back on the bed I started thinking again about the teaching of the Maggid of Mezeritch, and said to myself, 'I didn't get healed because it must be that my certainty is damaged. It's not perfect, it's not perfected.' So I sat there and concentrated again on awakening greater and more perfected certainty. And that's how I was healed."
What was happening? Rabbi Levi Yitzchak of Berditchev had certainty, but he had to push himself to greater certainty. Because he knew without a doubt what the Maggid of Mezeritch had told him, that if a person has certainty, mercy will surround him, and he will be healed. He had tried with whatever certainty he had up until that point, and it didn't work. And while most of us at that point would either give up or be disappointed, for him it was clear that it was simply that his certainty was not perfected yet. He had to just lie there for the hour or for however long it took to strengthen his certainty. And then, because he strengthened his certainty, the healing came.
This is the secret of what the Midrash is telling us. It's not that Jacob had doubt. It's that he knew he was entering into a very dangerous place and whatever certainty he had from before was not going to sustain him where he was going. So he stopped and said, "Okay, I know that the certainty I had up until now which has sustained me while I was surrounded by my father and mother in Be'er Sheva is not going to sustain me as I enter the darkness of Haran. I have to take the time to push that certainty aside and awaken a stronger certainty." Jacob had to go through a process of pushing aside what he thought he had of certainty before and come to a new level. And that is a gift we can receive on this Shabbat.
The certainty we have had up until now is not going to sustain us. We have to take the time to really push our consciousness and beg the Creator to give us a new level of certainty. And then we, as Jacob and Rabbi Levi Yitzchak of Berditchev did, come to a new level of certainty.